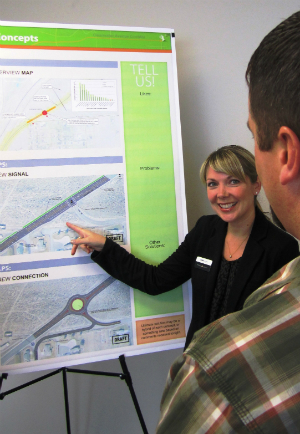 The Most Effective Public Involvement Tool: The Power of Connection
Public involvement at its core means to involve the public. Public involvement is really about creating a connection, listening and responding. The challenge is that creating connections is as different as each of us. It cannot possibly be a one size fits all approach. It is simply not a checklist with tasks. It is about people with different perspectives, different experiences, different opinions. The most talented and skilled Public Involvement communicators are chameleons. They can juggle the needs of many, with an extensive toolbox at their ready.
READ MORE
About this blog
Constructive Candor is for our clients. It's our team sharing their knowledge to make your job easier.
Subscribe to Constructive Candor: