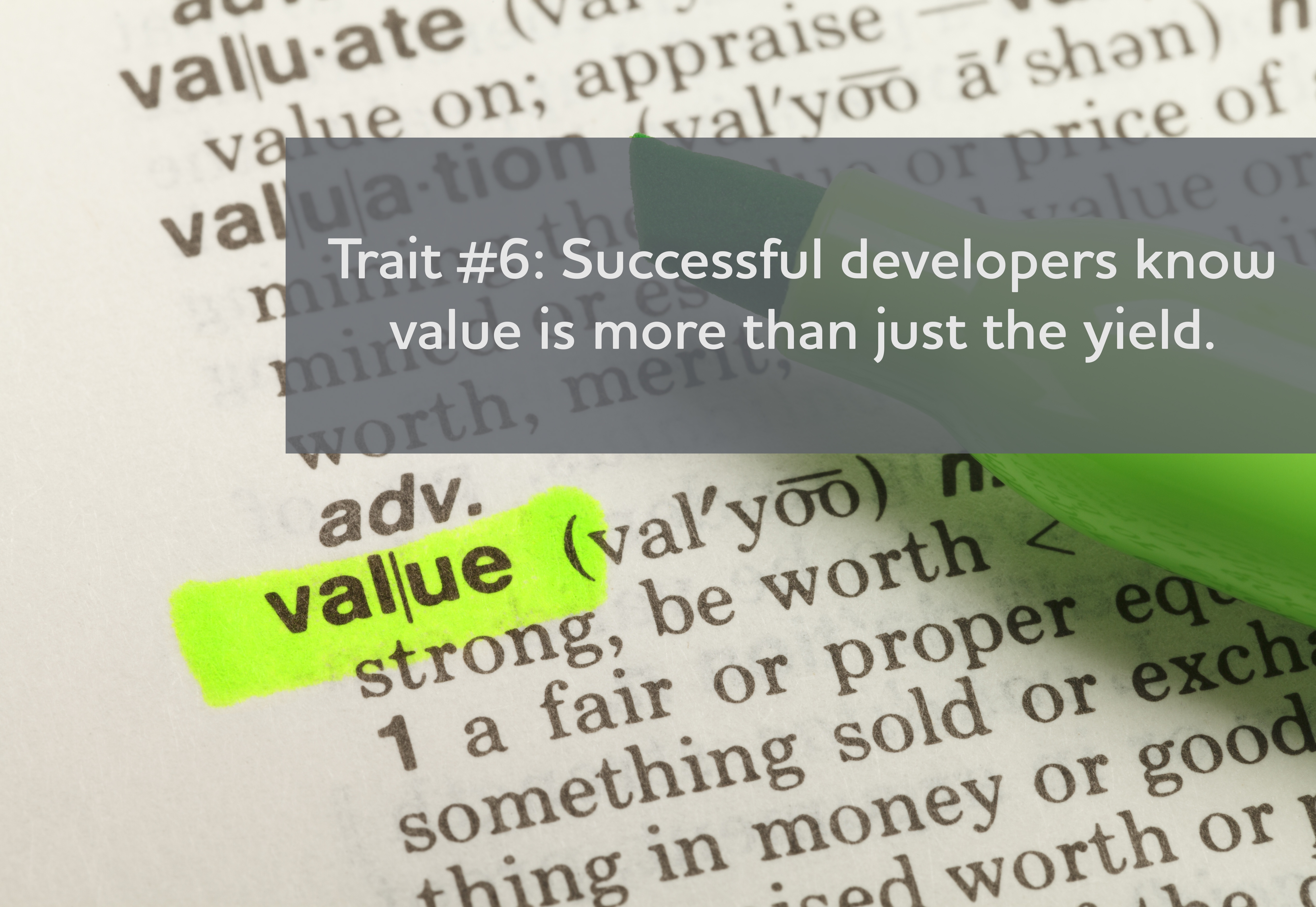 The Eight Traits of Successful Developers: Trait #6
Developers often use the word "value." Sometimes they'll talk about creating value, and other times they'll talk about extracting value. In land development, a project must add or provide value to be a success.
This seems so obvious, but many less-than-successful developers skip the critical step of defining the value they intend to redeem. In turn their consulting teams assume what value the developer wants to achieve. This circle of ignorance can and does lead to confusion, wasted time and resources, mismatched relationships, and projects that don't optimize the value the developer wanted.
READ MORE
About this blog
Constructive Candor is for our clients. It's our team sharing their knowledge to make your job easier.
Subscribe to Constructive Candor: