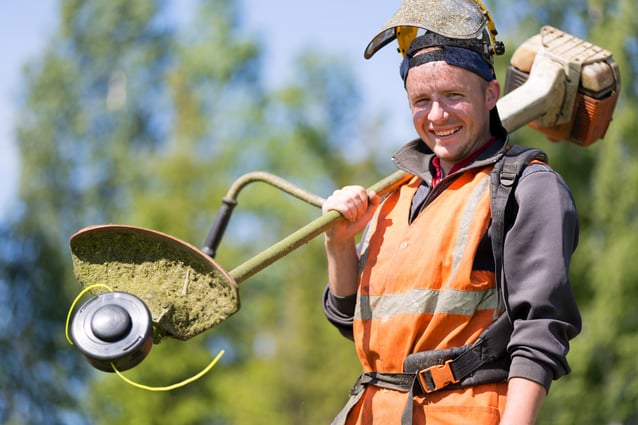 Some lessons are learned the hard way.

A couple years ago, as part of a shoreline recreation facility project, we were asked to develop a demonstration garden using native plants that reflected the character and ecosystems of the region. The goal of the demonstration garden was to provide interpretive opportunities for visitors and reduce maintenance for operations staff through sustainable design. Our design took into consideration the three unique conditions within the region: riparian shoreline, shrub-steppe, and grasslands.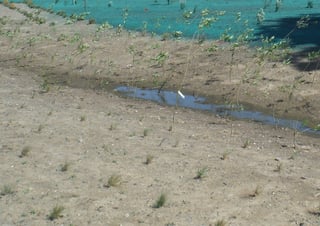 As you know, native plantings take time to develop. Unfortunately, the aesthetic quality of the garden during the establishment period was not as pleasing as the manicured landscape, mainly green lawns, at the adjacent day use facility. Due to this, Operations and Maintenance staff (O&M staff) mowed the majority of the garden just like the rest of the day use facility during the first year of maintenance, severely impacting the plantings. After all, to their eyes it just looked like a weed patch.
Needless to say, we were shocked to hear of this. However, it made us realize that the intent of the demonstration garden had not been clearly communicated to everyone involved. At no point had O&M staff been educated on the goals. This left gaps of knowledge, understanding, and (in the end) their support, which led to the partial destruction of the garden.
The solution to the problem is a simple one: as project managers, we need to include O&M personnel during the entire project lifecycle. We need their input during conceptualization, through design and construction, and finally during the maintenance period. It just makes sense because they will be the ones maintaining the facility for years to come.
Let me suggest some simple steps that can guide you to a successful project, and how the O&M perspective can be incorporated:
Develop a stakeholder group, including O&M staff, that meets with the design team and reviews the approach at key junctures during the design phase.
Establish budgets early on, not only for construction but also for maintenance, with input from the entire stakeholder group.
Once a vision or design concept has been established, communicate it internally and solicit feedback from everyone who will have a hand in it. Build consensus and listen to your constituents.
Openly discuss how design decisions impact maintenance and operations. This is key since manpower, equipment, and resources are limited and can influence how we design.
Develop a maintenance and operations manual for your projects.
During construction, make sure O&M personnel have the construction and contract documents so they have a clear understanding of what eventually will be handed over to them.
One might say, "Sounds like more meetings, costs and just too many cooks in the kitchen." But I assure you that in the long run this will save you money and time. When plant material (or any material used in a shoreline recreation facility, for that matter) is damaged or destroyed, you have to pay for its replacement. A little pre-planning that includes operations personnel can save you from paying for it twice.
Other ways this can help you as a Project Manager are:
Internal concerns are addressed at the beginning of the project, ensuring consultant design time is spent on an agreed-upon vision.
Involving operation staff adds value to the design process and can reduce long term O&M costs.
Your operations staff can help oversee construction and the quality of the product. When they eventually take the project over from the contractor, your O&M staff will be invested and will ensure maintenance procedures are followed.
While the project example I have provided was resolved in the end, maintenance and the desired visual appearance should have played a bigger role for the final design solution. My recommendation is to engage your people early, involve O&M staff throughout the project lifecycle, and communicate these decisions to your consultant team so they can make your vision a reality while designing to your budget and operational needs. Following these suggestions means you won't have to watch your prized feature get mowed down.
Do you have any maintenance horror stories that could have been avoided by involving your operations and maintenance staff earlier in the project? Leave a comment below and let me know!
Photo credit: Adobe Stock / Fotolia RAW