When planning your trail system, do the environmental constraints and permitting challenges bog you down?
When planning and designing for backcountry trails there are many constraints that one can encounter. These include unstable soils, stream and spring crossings, steep slopes, and critical areas, just to name a few. While being burdensome, there is always a solution and we should lean on our Federal Agencies to make your life easier and provide a solution.
For example, the US Forest Service builds trails throughout the United States and has probably seen every kind of condition imaginable. What comes to mind are the crossing of seasonal springs on public lands. Seasonal springs can be a real problem for designers as they fluctuate in size, flow, and typically carry debris.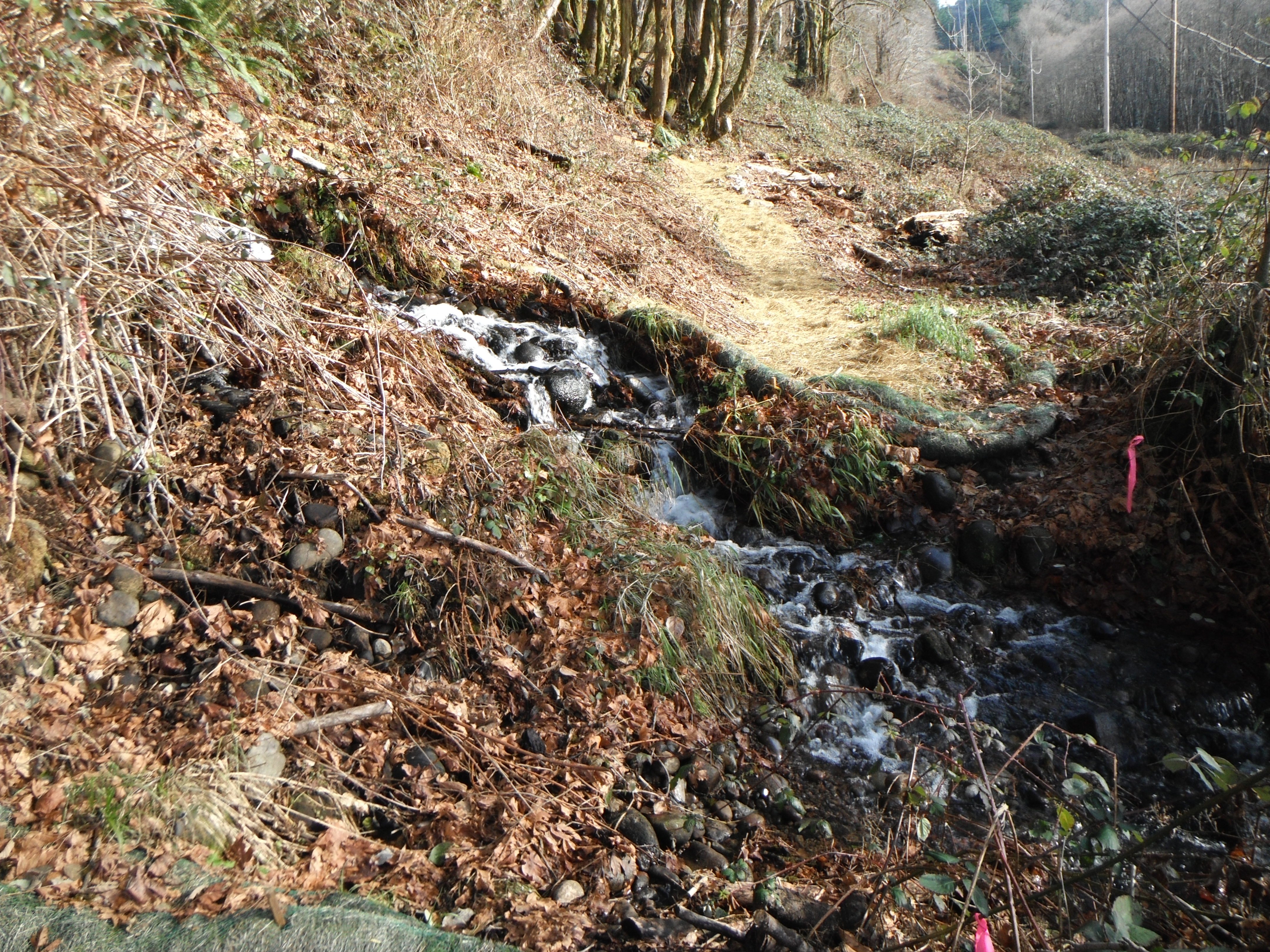 So, how do you make a safe crossing that is affordable, long lasting, and accommodates the unique conditions that mother nature brings at us? One approach is to not reinvent the wheel but use your resources. One of the best standards comes from the US Forest Service.
While spring crossings are challenging, there are solutions such as small bridges, timber puncheon structures, or culverts. The deciding factor between the options is maintenance, visual quality, the span needed, and of course budget. Culverts, while cost effective, can lead to long term maintenance issues and in many cases need to be replaced due to debris flows and washouts. Puncheon and bridge structures tend to have less maintenance, visually fit into almost any environment, and in many cases have resources that are adjacent to your project.
Our most recent experience required the crossing of a variety of springs or seasonal streams. Using the US Forest Service standards as a design guide allowed us to cost effectively use the right solution for each condition. For the larger or seasonal stream crossings we used bridge crossing. This allowed for debris to flow under the crossing, accommodate the fluctuating flows, and fit neatly into the natural environment.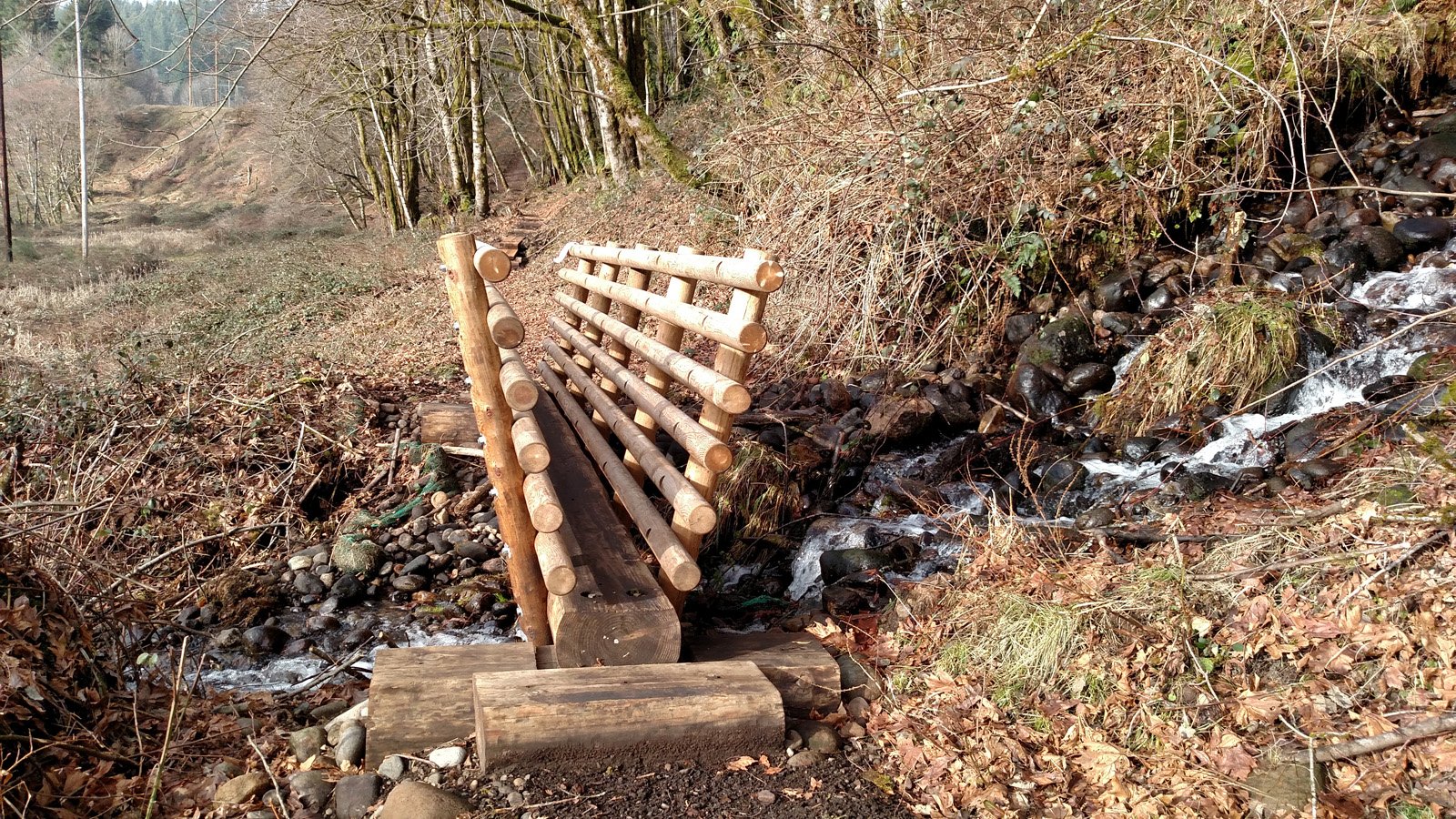 For smaller spring crossings, we used a system of timber puncheons, which were very cost effective, still allowed for a variety of flows, and fit into the natural setting.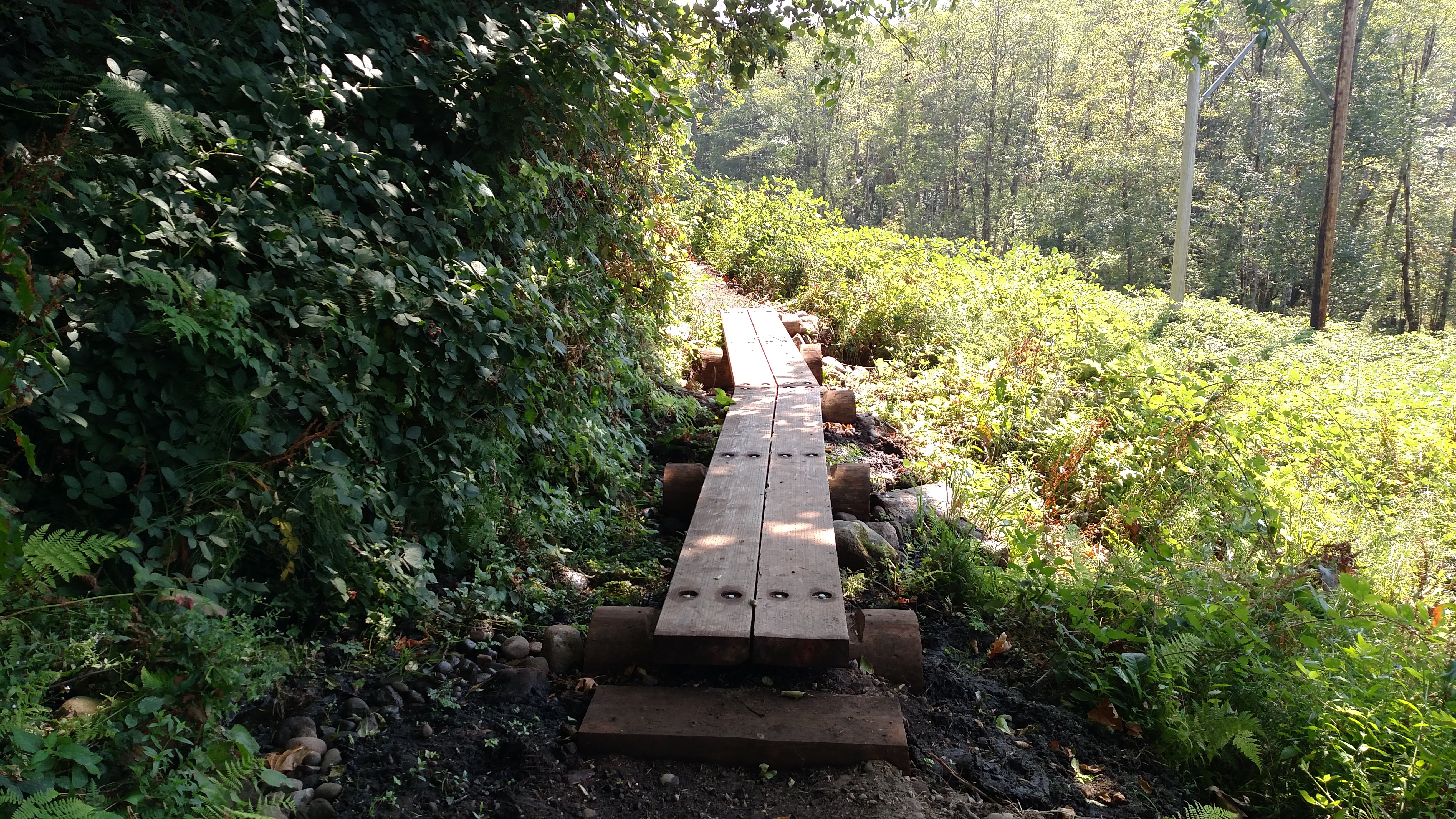 The takeaway is simple. Use your resources when designing backcountry trails and rely on your Federal agencies to guide the design process. These agencies have trail specialists and know how to reduce the environmental footprint. When you glean from the Federal agencies, you will find three common results:
Your project is easier to permit when the local agency knows you are using Federal standards;
You'll minimize your environmental impacts and;
You'll see cost reductions both in the design and construction and, the best part, maintain the visual quality of your project.