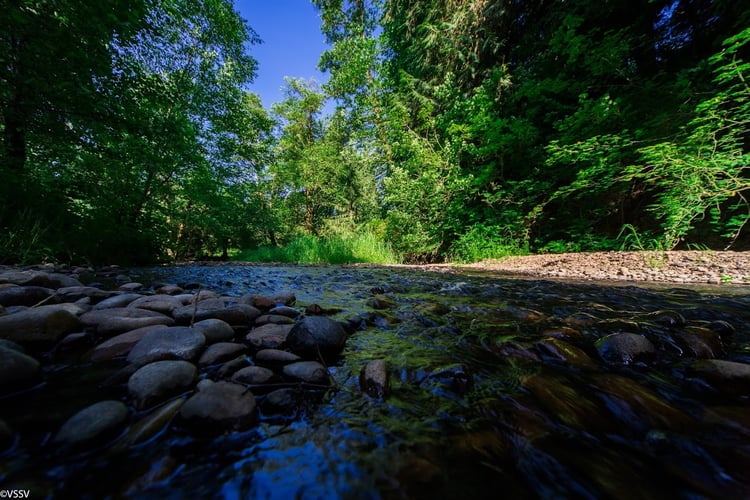 Three Big Changes to USACE Permitting and How They Affect Your Projects
So much has happened with USACE regulations since our last mid-year post that we wanted to provide you with an update of new changes that will impact your projects. These changes include:
The new Waters of the U.S. definition
Court decisions on Nationwide permit 12, utility lines
The early release of revised nationwide permits
Definition of Waters of the U.S.
First, the new Navigable Waters Protection Rule (also known as the definition of Waters of the U.S.) was finalized on April 21, 2020, and went into effect on June 22, 2020. While a flurry of court cases were decided around the effective date, only one case in Colorado stayed the effective date of the rule, which is now in effect in all other states. The 2020 Navigable Waters Protection Rule is the first revision to the definition of Waters of the U.S. to stick, at least for the time being, since the unified definition of waters of the United States was created in 1982 and finalized in 1986.
The new 2020 definition makes several important changes to which wetland and waters features are jurisdictional, and therefore may require a permit:
The definition of

adjacent wetlands

has changed. Adjacent, jurisdictional wetlands now include wetlands that:

Abut jurisdictional waters; are inundated by flooding from a jurisdictional water in a typical year; are separated from a jurisdictional water only by a natural berm, bank, or similar natural feature or; are physically separated from a jurisdictional water by an artificial structure so long as the structure allows direct hydrologic surface connection in a typical year.

New

exclusions

to jurisdictional features were added, including:

Groundwater
Ephemeral waters

The significant nexus test for adjacency has been replaced with categorically jurisdictional and categorically excluded waters and definitions in the final rule.
What did not change in this rule is the USACE's official process for determining what is a jurisdictional Waters of the U.S. USACE still assumes jurisdiction of all features unless applicants go through an approved jurisdictional determination (AJD) process. The AJD process is time-consuming, and has led most Pacific Northwest applicants to assume all wetlands and waters are jurisdictional, and apply for permits whether the wetlands and other waters are jurisdictional or not.
Nationwide 12, Utility Lines-Amended Order
On May 11, 2020, the U.S. District Court for Montana amended its original vacatur's order for nationwide permit 12, utility lines, limiting the order's applicability only to the construction of new oil and gas pipelines. This means that the USACE is again allowed to use nationwide permit 12 for new broadband, electric, water, and sewer projects, as well as maintenance, inspection, and repair work for existing utilities, including pipelines. While this is good news for many projects, new oil and gas lines are still excluded from use of nationwide permit 12 and must either wait for the reissuance of nationwide permits, discussed below, or apply for individual permits.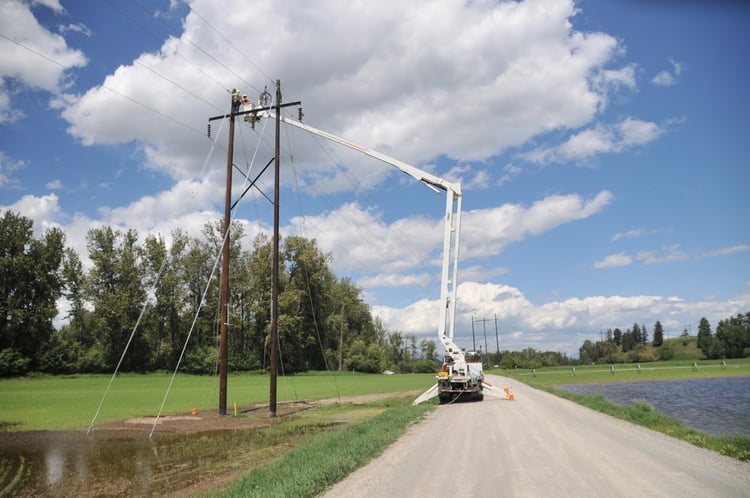 Draft Nationwide Permits
The USACE released revised draft nationwide permits for a 60-day public comment period on September 15, 2020. This release includes reissuance of 52 permits along with the proposal of five new permits. Nationwide permits were not set to expire until 2022; these early nationwides are in response to court cases and Executive Order (EO) 13783 "Promoting Energy Independence and Economic Growth", which requires federal agencies to make recommendations for reducing regulatory burdens.
Some of the biggest impacts of the new nationwides include:
Permits that historically allowed 300 feet of linear stream impact have been changed to allow ½ acre of stream impact.

Because headwater streams are very small, there is concern that this change could disproportionately allow more impacts to these streams, which are known to provide significant functions for downstream portions of the stream. This change could be compounded by the removal of ephemeral streams from jurisdiction, as discussed above, allowing even more impact to these functionally-critical streams.

Nationwide permit 12, Utility Lines, is being divided into three permits, which will separate the heavily litigated fossil fuel projects from other linear utility projects:

Nationwide 12-Oil or Natural Gas Pipeline Activities
Nationwide C-Electric Utility Line and Telecom Activities
Nationwide D-Utility Line Activities for Water and Other Substances

As discussed in the

last blog

, the state's Section 401 certification and Coastal Zone Management Act (CZMA) concurrence may lag behind the finalized nationwide permits. The Clean Water Act Section 401 Certification Rule, which went into effect July 13, 2020, and the result of the presidential election will further complicate the timing of the 401 certifications and CZMA concurrence, which we'll also be keeping an eye on.
The revised nationwides could go into effect as early as December 15th but are more likely to go into effect in the first quarter of 2021. The USACE is currently proposing that permits for existing verified projects will not expire until March 18, 2022 (but will be required to follow the new 2020 nationwide conditions). However, the USACE is requesting public comments on expiration timing, something we'll be keeping our eyes on.