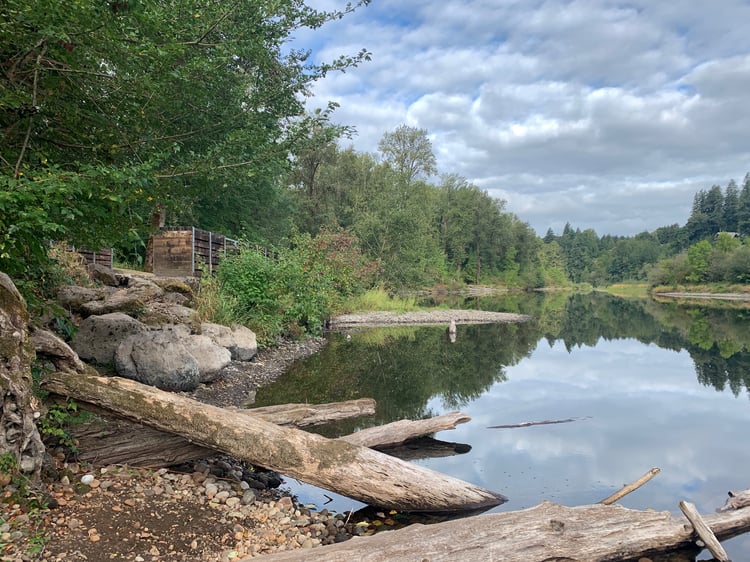 USACE Panel Overview - Updates and Tips to Sail Through the Permit Process
We had a great virtual panel discussion on July 21st with USACE representatives Jenae Churchill (404 regulatory program), Lance Lundquist (106 regulatory program), and Hannah Hadley (408 civil works program). If you were able to join us, we're so glad you were there! If you missed it, we've got you covered!
This blog is filled with information from the panel discussion on what's new with the USACE Seattle District's 404 program. We'll follow this post in two weeks with another blog full of tips on how to have your projects sail through the USACE 404, 106, and 408 permitting processes! Also, check out this link for copies of the panelists' presentations. Reach out to Kristen Currens (kcurrens@mackaysposito.com, 360-334-5176) if you have any questions.
What's New with the USACE Seattle District's 404 Program?
Waters of the U.S. Definition Upended
Although this news came out after our panel discussion, we wanted to be sure you're aware of it right away. On August 30, a

ruling

by the Arizona U.S. District Court vacated the 2020 Navigable Waters Protection Rule, determining that the rule significantly reduced clean water protections and violated the Administrative Procedures Act. This ruling comes just after the EPA and USACE initiated another new rulemaking process in June 2021 to develop a Waters of the U.S. definition intended to replace the 2020 regulation.
The August ruling requires the use of the pre-2015 definition of Waters of the U.S. as an interim change while the EPA and USACE work through their current rule-making. The pre-2015 definition utilized the significant nexus test for determining which isolated waters were jurisdictional and included ephemeral, intermittent, and perennial streams as jurisdictional water bodies. The 2020 definition did not use the significant nexus test, making more isolated features non-jurisdictional and expressly excluded ephemeral streams from jurisdiction.
The August ruling is meant to bring more waters back under the jurisdiction of the USACE. West of the Cascades, most waters were still jurisdictional under the 2020 rule, so not as much is likely to change. However, many water bodies in arid climates, particularly ephemeral streams, will now again be jurisdictional. Approved jurisdictional determinations will likely be on hold while the EPA and USACE process this ruling and provide further guidance.
401 Individual Certifications for New Nationwides
Although individual 401 certifications were not initially required from the Washington Department of Ecology for many of the new 2021 nationwide permits, the certification didn't hold. On June 21, 2021, the USACE issued a

special public notice

which requires individual 401 certification for all 16 nationwides under Ecology's jurisdiction. This change can add both review time and additional documentation requirements and is further complicated by

EPA's 2020 Clean Water Act Section 401 Certification Rule

, which adds a 30-day pre-filing requirement and a 30-day neighboring jurisdiction review, both of which are outside of the typical Ecology review timeline.
An official explanation for this change hasn't been provided. However, word is that Ecology may not have had sufficient time to develop the nationwide certification, which usually takes a year to develop, especially in light of the new EPA certification rule.
Be sure to include your USACE project manager on the initial 401 pre-filing notice to Ecology. The Seattle District uses the date of this email to determine a reasonable timeframe (120 days outside of the Coastal Zone and 180 days within the Coastal Zone) for Ecology to issue the individual certification for regional general and nationwide permits.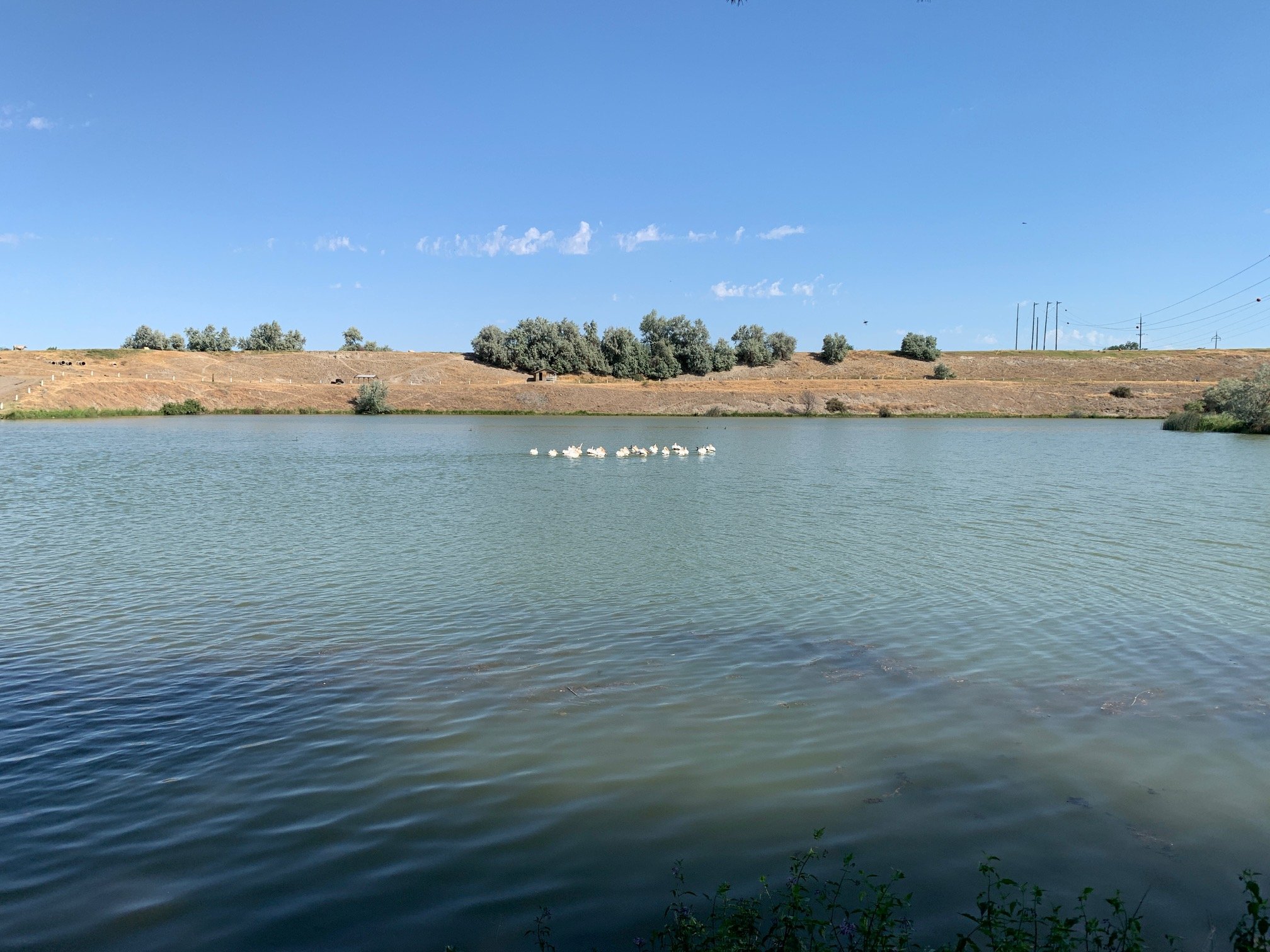 Endangered Species Act Consultations
Regional General Permit (RGP) 6

for Structures in Inland Marine Waters (SIMP) and the associated biological opinions are in effect through April 20, 2022. The Puget Sound Nearshore RGP, which would replace RGP 6 for construction or replacement of marinas, residential developments, docks, and bulkheads, is still stalled at the National Marine Fisheries Service. There is no news on additional batched consultations associated with this type of action. This means that projects that can utilize the SIMP should do so as soon as possible to avoid the uncertainty surrounding the Nearshore RGP.
U.S. Fish and Wildlife Service

extended its coverage

for the 2008 Fish Passage and Restoration programmatic consultation until January 1, 2022, or until the amount of authorized take is reached. Get your applications submitted right away for any projects that need this coverage.
The National Marine Fisheries Services has signaled changes to their salmonid effect determinations in light of the December 2020

Science

article detailing how small amounts of 6PPD-quinone, a derivative of additives present in vehicle tires, can kill coho salmon. Projects with new pollutant-generating impervious surfaces that were previously "not likely to adversely affect" listed salmonids (with a 45-day review timeline) may no longer qualify for this determination. No guidance has been produced for what these changes mean for stormwater management. You should discuss the effect determination with the federal lead agency as early as possible and build in longer review timeframes to your project schedule due to the 135-day "likely to adversely affect" determination review timeline and lower-than-normal NMFS staffing levels.
The USACE Seattle District has no current plans to develop more programmatic biological options with the Services.
Regional General Permits
The Seattle District is in the process of revising or extending some of the RGPs that are expiring in the next year. Talk with your USACE project manager at the start of any new project that may fit under expiring regional general permits to see if the timing will work to cover your project's impacts.
The Seattle District will continue to utilize nationwide permit 27, Restoration Activities, rather than develop a stream restoration RGP. However, the District is in the process of developing more tools and guidance to streamline these projects.
Stay tuned for part two of this blog in two weeks with tips on streamlining your USACE permitting process.