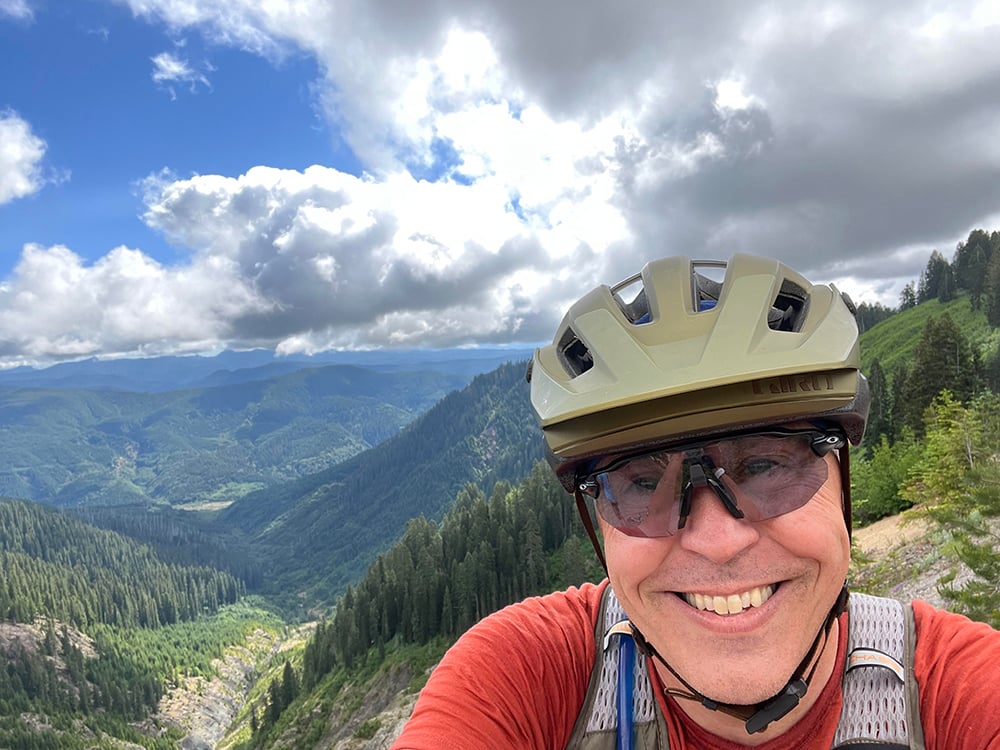 "MacKay Sposito has been my life's work until now, and I could not be prouder of my time at the wheel. Although I certainly loved the work, it's really the people I did the work with that get all the credit for whatever we accomplished together. I know they will continue to thrive." – Tim Schauer
Tim Schauer, shareholder and Chairman of the Board of MacKay Sposito, has transitioned into a part-time role with the firm. As part of the firm's multi-year leadership transition plan, effective May 1, Schauer moved to emeritus status, where he will invest his time on innovative land development projects and economic development advocacy. From this new role, he will continue to support and mentor MacKay Sposito's land development leadership, strengthening its next generation of land development professionals.
Schauer served as president and CEO of MacKay Sposito from January 2010 to May 2020. A professional engineer, Schauer began his career with MacKay Sposito in 1991 after graduating from the University of Washington with a degree in civil engineering. During his time as President/CEO, MacKay Sposito more than doubled its staff and revenues. His vision and drive helped its ownership group transform the firm as they rebounded from the Great Recession into a formidable regional professional services firm supporting the Energy, Public Works, and Land Development industries.

Tim shares some integral insights he has learned from his three decades of consulting experience.

Three Things I Learned in 30 Years of consulting - Embracing an Owner's Mentality

No matter your position in a company, I've found the pathway to success is to embrace an "owner's mentality". Treat where you work as if you owned it yourself. Following are three ways I've learned over three decades to cultivate "an owner's mentality":

1. In order to move up, look long.
Look around, not just up. A "manage up" worker only tries to please the boss. It's equally, if not more important, to treat the people beside you and below you better than those above you. Do good work and trust others around you to do the same. Success at each level depends on the confidence your peers have in you. Not just the boss thinking you're ripe for promotion.

You also can't move up until you can be replaced. The biggest challenge to advancement is replacing your function first. Always look for people (both inside and outside the firm) who can replace you. Avoid possessiveness over your position, clients, or your knowledge. Share with anyone who will listen! Collaboration builds trust and benefits everyone.

2. Economic cycles are real.
When the economic cycle turns down is less important than knowing it will eventually. Make time to think about how your company and your team can best weather economic cycles, both short-term and long-term. I like to think of the word "resilient" not as how to avoid the impact, but how to prepare and rebound. Consider your clients and vendors and how you can help them support you.

When navigating economic cycles, picture your company as a life raft. When the water gets rough, it's important for individuals to think about how they can support the collective to ensure survival. This doesn't mean the owners, or the profit, or preserving all the benefits it provides. It's about making sure the company itself is not irreparably damaged in the storm. If you can take this view of your coworkers and the raft it is easier to see the best path forward through rough water.

3. Give back selflessly!
Selflessness and generosity are attributes of success! Collective economic prosperity must be grounded in symbiotic relationships, and we need practical people to join the conversation. Business advocacy non-profits such as the Chamber of Commerce, or the Columbia River Economic Development Council, Association of Washington Business, or City Commissions are all places where you can support, defend, and cultivate the business climate here and beyond. Help make your community a better place for everyone so that there are more and better opportunities for everyone to enjoy someday. Non-profits like YWCA, Boys & Girls Club, Share House, Food Bank and others are in need of your time. You can make a difference. Beyond the obvious mission and results, you will find yourself surrounded by other selfless people in other interesting businesses. You become enriched with a broader understanding of the business community. You broaden your network. And, you meet people outside your firm that can become your peers and professional support system. There is nothing like having other people away from your office or your family that "get you" and can relate, and sometimes speak truth to you like no one else when you need it most.