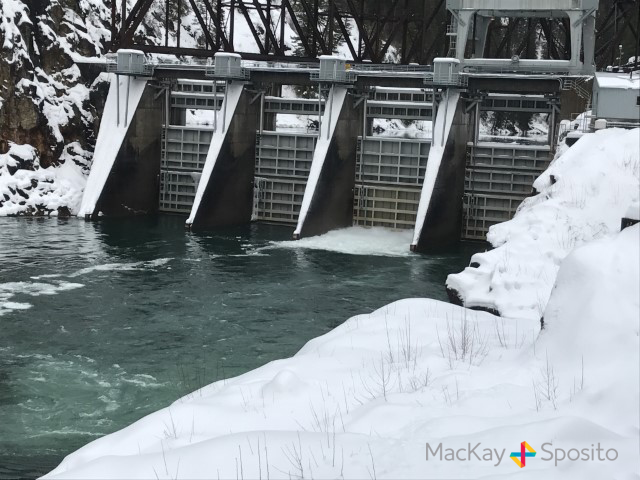 The big 2016 /17 winter snowpack is good news for hydropower. However, that same runoff can be problematic for construction projects in and around the waterline. Overtopping of cofferdams and other structures designed to keep the construction site dry is typically quite costly in terms of both time and rework.
To allocate this risk, most construction contracts will contain a Force Majeure clause that addresses flooding. For the contractor to obtain relief under Force Majeure, they must show that the flooding event was not within their reasonable control; despite employing commercially reasonable efforts to prevent such an event from causing delay and damage to the project.
The term 'commercially reasonable' can be tricky when working on water-related projects that clearly allocate some scope and risk to the contractor for dewatering and site access. For example, how tall should the contractor build the cofferdam to prevent overtopping? Is the 25-year event commercially reasonable? Perhaps the 100-year event? There is room for debate if your Force Majeure clause does not provide guidance on which flooding events are considered reasonably under the control of the contractor.
Clarity of the Force Majeure language is key to avoiding unnecessary arguments when flooding strikes a project. Here's some recommendations that should help all parties easily understand when relief is appropriate under Force Majeure:
Pick metrics that are easily measurable and verifiable as triggers, such as peak flow or water elevation at a certain location.

Use the historical flow or elevation records to create a chart showing the flow or elevation by month corresponding to the amount which triggers Force Majeure. Sometimes this data is presented on a recurrence interval, such as 25 or 100 year recurrence events.

Providing trigger data for each month of the year balances flow risk between owner and contractor by lowering the bar to claim force majeure in off-peak months

Place the chart of trigger data in the Force Majeure clause or in the plan set. If placed in the plan set, make sure the Force Majeure clause references the chart.
Following these simple steps will help eliminate the protracted arguments that often happen when a contractor is looking for relief from flooding risk, but the contract is gray regarding what constitutes flooding or commercially reasonable efforts to prevent it. If Force Majeure is triggered, don't forget that relief under Force Majeure is only for an extension of time. Force Majeure does not provide relief for costs associated with cleanup and rework.