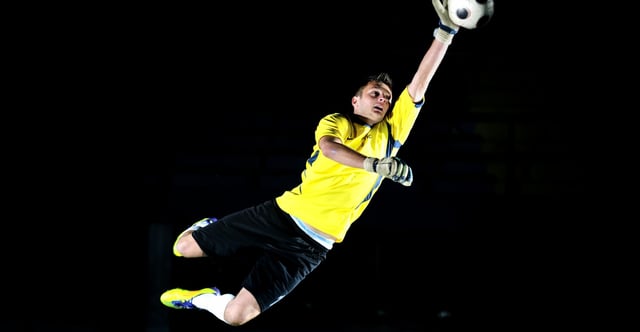 Budget and schedule: two critical components that often define your project's success. There are many approaches and tools to help you meet your budget and schedule, but one of the best is a constructability review. We've discussed the benefits of these reviews in previous posts (Four Tips for User Friendly and Maintainable Fish Facilities and Stop! Read This Before Replacing or Updating Your Hydro Turbines Part 1). In this installment I will discuss constructability review tips and how they can be used to defend your budget and schedule.
The Construction Management Association of America defines a constructability review as:
"An independent and structured review of construction bid documents by construction professionals to make certain that the work requirements are clear, the documents are coordinated, and that they assist the contractor in bidding, construction and project administration to result in reduced impacts to the project."
Clearly defining the goals and process of the constructability review will help focus your project team. We recommend holding a kickoff meeting between the owner's key personnel and the design and review teams to discuss important aspects for delivering a valuable review. Here are some tips for getting the most out of your review:
Encourage a team approach – Avoiding an adversarial relationship between the design and review teams is important for extracting the most value from a constructability review. The design team must be open to constructive criticism and willing to look at suggested alternatives. The review team must craft their comments in a constructive manner and stay within their area of scope and expertise (e.g. constructability, not design). Ensuring both teams understand their role and that the goal is an improved final product for you (their client) will help foster a team approach.
Define the review schedule – The earlier the review is conducted, the better. Performing the review early in the design phase will help guide the design and ensure revisions can be completed well ahead of bidding and construction. The longer an issue is allowed to perpetuate through the design, the more costly and difficult it is to resolve. Clearly defining the review schedule will ensure your project team has the right personnel available for questions and that the review is completed in time to make suggested changes to the design documents.
Identify areas of high risk – Undoubtedly you and the design team know the high risk areas of the project. These may include design components that are non-standard, lack definition, or may be difficult to construct. Communicating these areas of concern to the constructability review team will help focus the review efforts on areas that will have the biggest impact on budget and schedule. Referencing information from previous similar projects including change orders, RFIs and lessons learned summaries can also be a gold mine to identify areas of high risk.
Define scope, format and deliverables – Define a clear a scope, format and deliverables prior to initiating the review. This will allow the design team to more easily incorporate comments and make sure the project issues of biggest concern are addressed. For example, is there a high potential for the contractor to slip up on the schedule due to a short in-water work window or seasonal inclement weather? If so, one of the deliverables may be having the reviewer prepare an independent construction schedule. Are you concerned that your construction budget may be insufficient? If so, another deliverable might be an independent cost estimate and value engineering recommendations to reduce project costs.
Those are things you can do to ensure the best results from a constructability review. Now I'd like to point out the significant benefits you will receive as a project owner or manager:
Realistic Schedules and Budgets – Construction often requires schedule coordination with facility operators and adjacent property owners to minimize impacts. You may have limited funds and must also set an accurate construction budget with limited contingency. A constructability review of the schedule and budget will help to set realistic schedule expectations and budgets.
On Schedule Completion – The biggest enemy of your schedule is changes during construction. A constructability review will help flush these out before bidding so you can deliver your project on time.
Lower Costs – A constructability review will identify issues and opportunities for savings during the design phase. This preserves your design budget and minimizes costly change orders during construction. As you know, once site work begins your negotiating power is diminished and changes often come with a much higher price tag.
More Options – Identifying issues early provides you with more options for fixing them. Once construction starts, your options for changing the design may be limited due to schedule, your contractor's capabilities, and lack of availability of specialized equipment and materials.
Experience for Future Projects – In addition to helping your current project, the review will serve as a reference to improve future projects, providing you significant value over time.
We wish you the best of luck on your next project!
Do you use constructability reviews on your projects? What have your experiences been? Please leave a comment and let me know.
Photo credit: © Can Stock Photo Inc. / dotshock