When it comes time to start your construction project, you're always faced with the same question: do we manage and inspect the construction with in-house staff, or do we outsource it to a third party? Each option has its benefits and drawbacks. I would like to revisit a blog post I wrote last year that offers some thoughts about situations where using a third party for construction management can lead to the greatest rewards for you as a project owner/operator.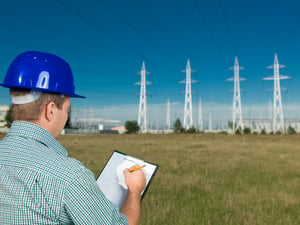 The decision to use an outside firm to perform construction management and/or inspection on your projects is sometimes an obvious one. Usually, however, it's not so clear cut. As a consultant, I'll admit to a certain level of bias, but I also believe I'm in a good position to comment on this question. Based on my 20 years in the industry, I've found there are certain situations where hiring a third party construction manager and/or inspector may not be the obvious choice, but it is the best choice. Those situations include:
When the project is remote
Excessive driving to and from the project site not only consumes valuable time, but is also a safety risk. Consultants understand they may not get to go home every night and will approach the work in whatever manner is most efficient in order to provide a competitive proposal.

Large, remote projects sometimes require multiple field staff, often co-habitating in whatever scarce housing can be found. These experiences can strengthen existing bonds or create massive headaches depending on the personalities involved. Hiring a consultant makes it their problem, not yours.

From falling objects to pesky deer at dusk, field staff are exposed to many different risks while on-site. In addition, remote sites make quick rescue and treatment difficult at best. One serious accident can erase any savings obtained through in-house staff. Hiring a consultant puts the stress of dealing with this responsibility on their shoulders rather than yours.
When the project has schedule or regulatory challenges
Regulatory work windows, weather constraints, and the like can complicate your ability to complete a project on time and on budget. Sometimes it is necessary for the contractor to add extra shifts, such as a night shift, in an effort to recover from schedule delays. Consultants are contractually obligated to flex their services as needed to provide proper coverage.

Some projects feature specialized construction techniques or heightened regulatory compliance that go beyond your in-house expertise. In these cases, a consultant is the logical choice to find someone with the necessary experience.
When the project will experience significant upswings and downturns in construction activity
Most projects have a certain amount of choppiness in their workload, but some go beyond that and have wild swings in activity. Some even shut down for months at a time. Hiring and releasing in-house staff frequently can put stress on an owner/operator. A consultant understands this is part of the process and is equipped to handle the fluctuations.

When projects don't go as planned and you need special expertise ASAP to course-correct, a consultant already under contract can quickly bring in the expertise needed for a short period of time until the issue is solved.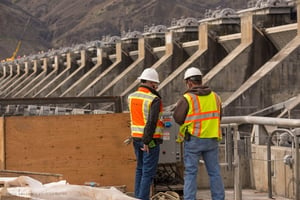 There are certainly advantages to utilizing in-house staff, such as institutional knowledge and potentially lower cost. As you consider how to best staff your next construction project, I encourage you to consider both the obvious and not so obvious reasons why you might want to consult out for this effort.
What are your thoughts on this question? What are your criteria for determining whether to use in-house or third party personnel for construction management and/or inspection? Please leave a comment below or reach out to me by email, phone or LinkedIn. I'd like to hear from you!
Photo Credit: © Can Stock Photo Inc. / shotsstudio