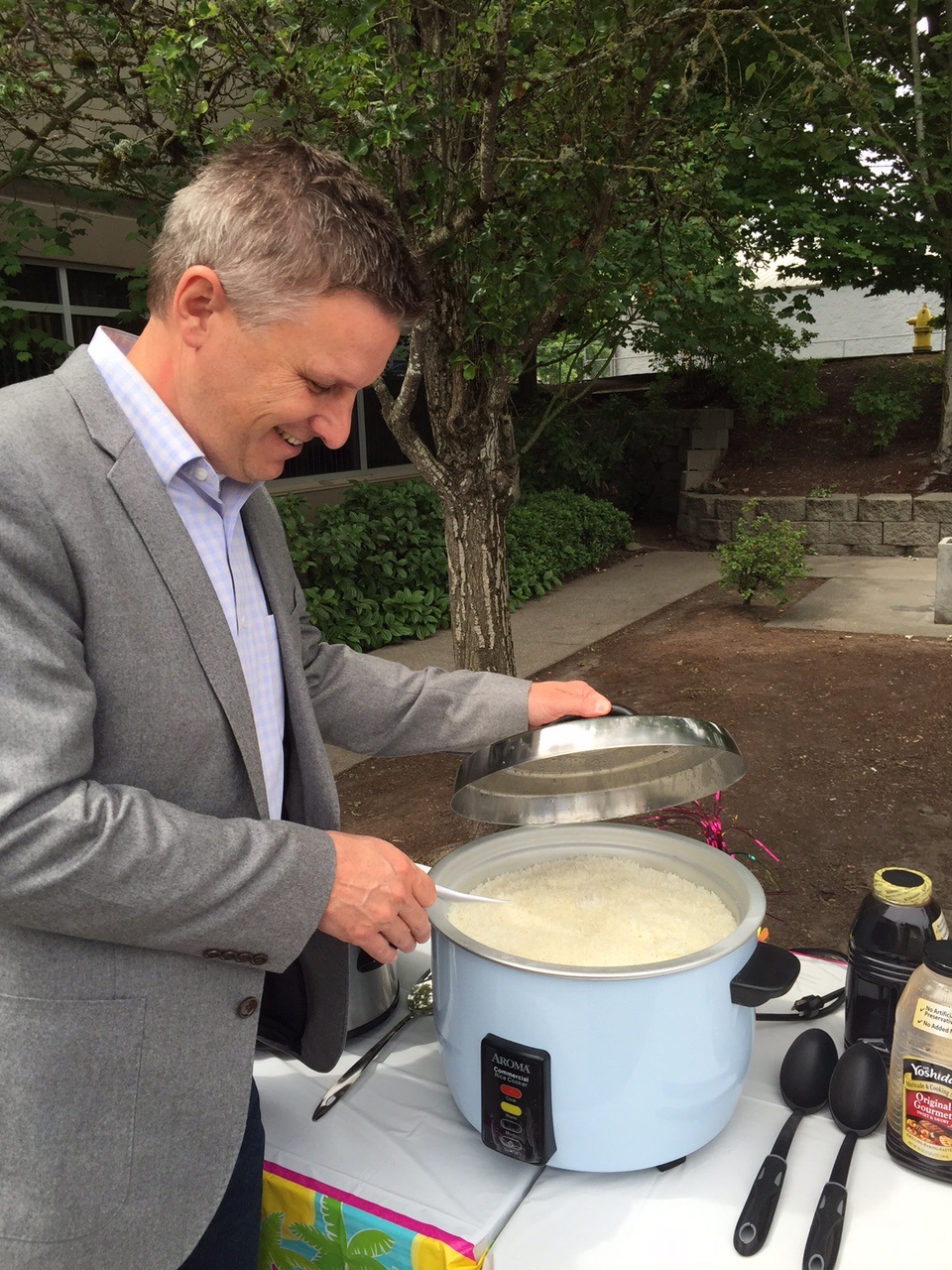 Aloha from Courtside!
Damon Webster
Jul 2, 2015 11:07:07 AM
For a brief time last week a little bit of the islands sprang up at our new Courtside office. What was originally conceived to be a barbeque with burgers and dogs, evolved into a delicious mini-luau with four different varieties of meatballs, pineapple, steamed rice (made in the biggest rice cooker I have ever seen – Thanks Gary Hauser!), and macaroni salad. We wanted to do something to "break in" the new space and invited a few clients and staff from the other office too.
READ MORE
About this blog
Catch up on the happenings at MacKay Sposito!