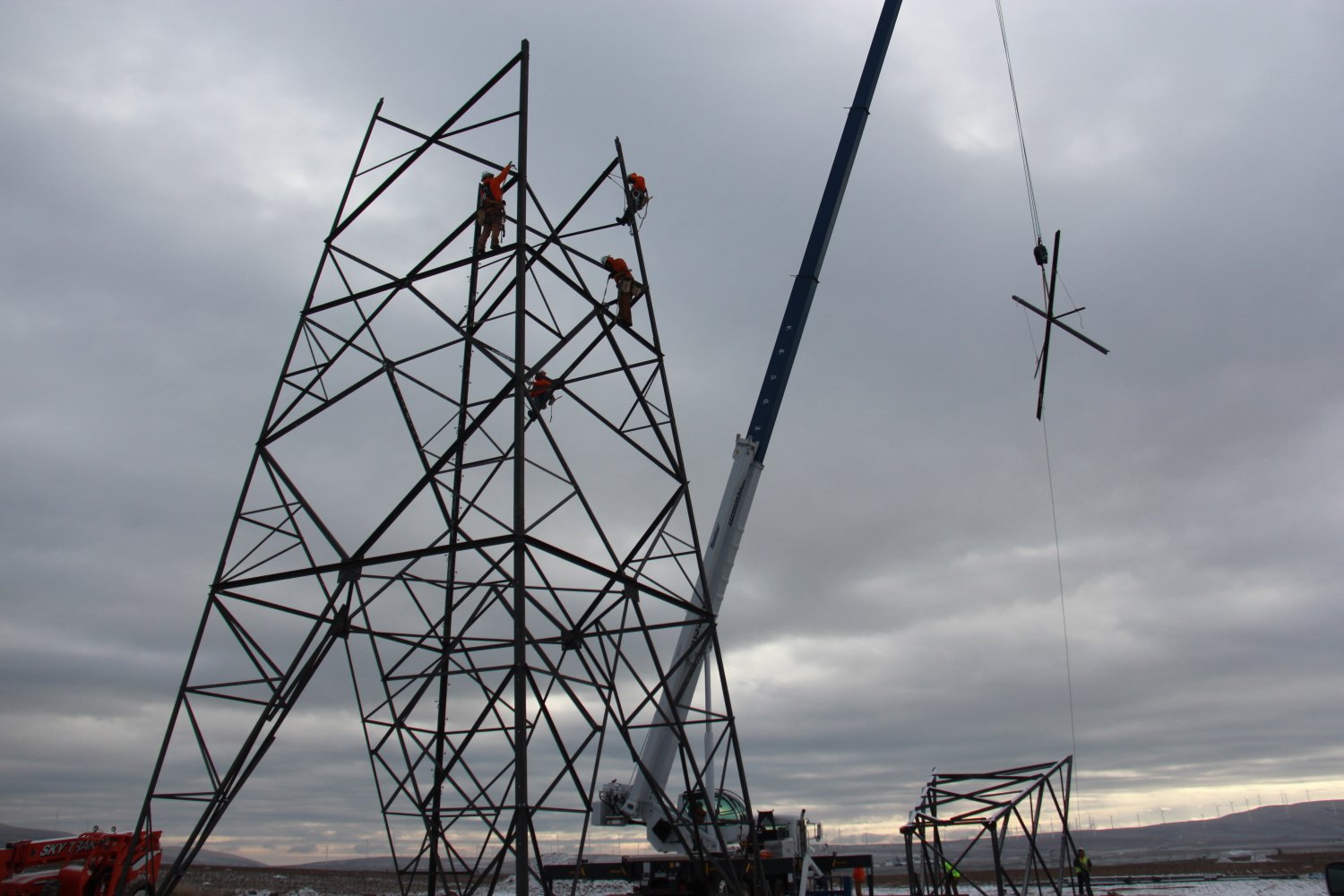 Big Eddy Knight
Lisa Schauer
Jan 6, 2015 8:59:00 AM
On a cold, 20 degree day in December I met Luke Young in Goldendale for a tour of the work our Construction Management team is inspecting and managing for BPA. The project, Big Eddy - Knight No.1 is a 500 kV line and is 29 miles in length. It starts at Big Eddy substation in The Dalles, OR and terminates at the Knight substation in Goldendale, WA. The piece of the project I visited is referred to as "Big Eddy Knight Last 14 Miles" because it consists of construction on miles 15-29 (the last 14 miles).
After meeting Vadim Kasko at the project trailer and ensuring I was equipped with the essential safety tools, Luke began our tour. He introduced me to the representatives from the Contractor and BPA. I learned a little about Luke and his years of experience inspecting transmission lines across the Country. I also learned Luke welcomed a new baby this year and was balancing being away from home and getting the work done. Luke is a rare breed - faithfully optimistic When I quizzed him on how we, corporate MacKay Sposito, can do better, Luke maintained his posture of positivity and thankfulness. It was quite a treat to spend a couple of hours with Luke while he patiently explained how the 120 foot towers were constructed, how often they climbed to inspect the construction (YIKES) and how much he enjoys his job.
READ MORE
About this blog
Catch up on the happenings at MacKay Sposito!