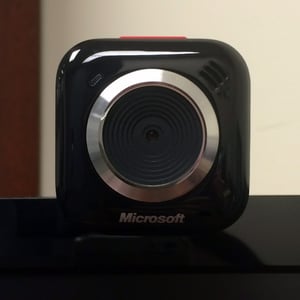 Public outreach on your transportation project is only successful if all stakeholders who use the route are given the opportunity to engage. That isn't always easy, however, because not all stakeholders will be located nearby. For instance, freight traffic may frequently use a corridor but be based many miles away.

We face this challenge every day in our business because many of our employees work remotely. We rely heavily on various technologies to report on project status, correspond with staff or clients, and transmit pertinent data. It is just as important that we obtain input from remote staff as it is with office-based staff. Likewise, when you are working on a transportation project, you may need to engage not just those nearby but also those who use the corridor but are located further away.

In this situation, relying solely on one form of communication to obtain feedback (email, direct mail or in-person meetings) is not always possible or effective. We have to consider a comprehensive approach to obtaining and sharing information. This often includes cloud-based virtual tools.

Consider adding a virtual tool to your public involvement toolbox!

Beyond direct mail, email and meetings, there are a variety of virtual tools available for communicating with remote or distant project stakeholders. Don't forget about freight users or industry representatives who live in bordering states or outlying regions. How can they participate and provide feedback in an open forum?
GoToWebinar

: A web-based service that is easy to use and provides the ability to have two-way, video communication. Remote users can exchange dialogue with the project team, view project exhibits and concepts, and participate in on-line polls.
Peak Democracy / Open Town Hall

: Software that allows community members to comment, participate in forums and ask questions regarding a specific project. In-house Open Town Hall staff monitor comments, track preferences and maintain decorum. This limits time required by agency staff.

Agency website informational page and survey

: If your agency has staff dedicated to constant management of your website and social media, you can maintain a webpage specific to the project and allow opportunities for feedback via a survey or comment form.

Project specific website

: Utilize a simple website template with a unique project domain name. Direct stakeholders to this website from all printed collateral, business cards and agency website. Maintain a project summary, the most recent exhibits, and the ability to comment and participate (see the example below for a project we worked on).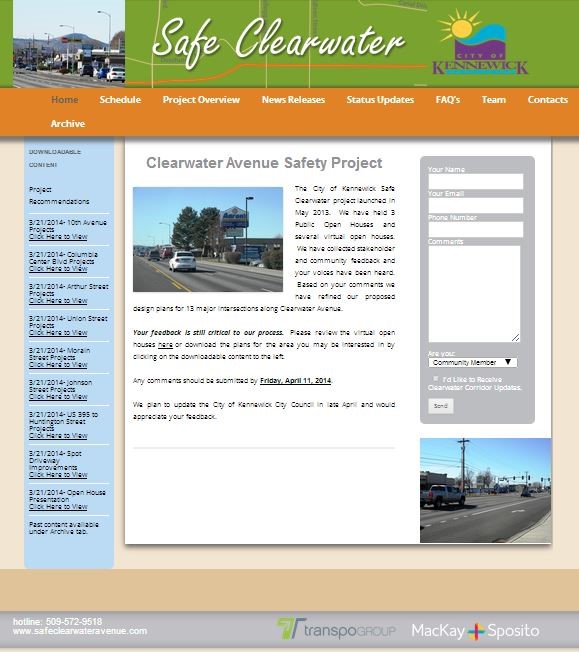 One more tip: Contact your state's freight advisory committee or council for contact information of potential key stakeholders and freight industry leaders.

By engaging all users of a transportation corridor, you'll have a much easier time determining how to mesh freight needs with Complete Street improvements.
We hope you've enjoyed this blog series and that it has proven useful to you. Please provide a comment below to let us know what you think.
And check out our previous posts in this series:
The Evolution of Main Street (Part 1)
Implementing a Complete Street Policy (Part 2)
Developing Solutions with a Corridor Study (Part 3)